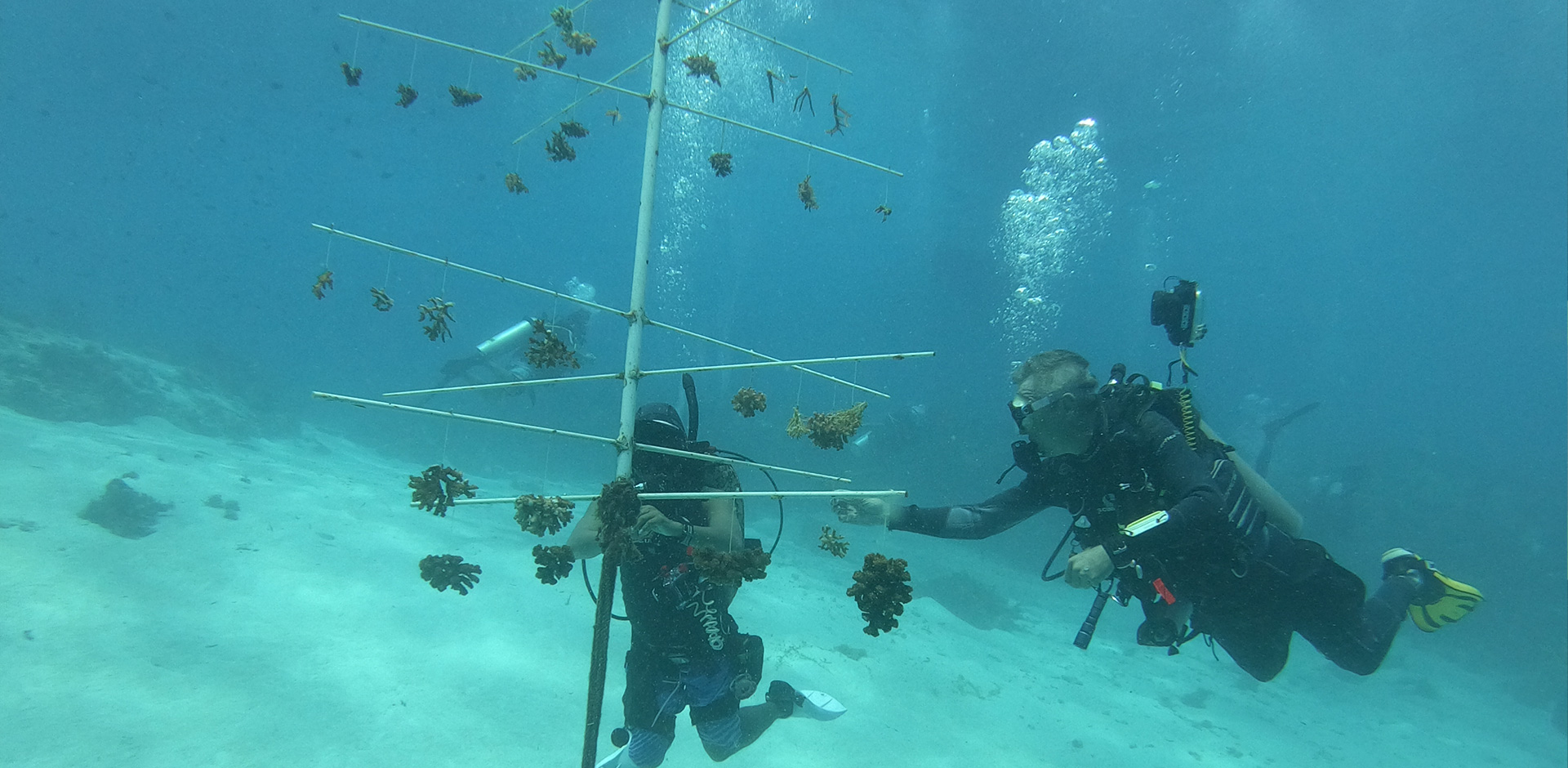 We have partnered with a US non-profit, the Loveland Living Planet Aquarium (LLPA), to undertake large-scale coral reef restoration in the Philippines and beyond.
LLPA is a United States 501(c)3 non-profit organization that operates one of the largest biodiversity exhibits in the United States. The program showcases important global ecosystems and highlights conservation and biodiversity, reaching more than 1,000,000 people each year. The LLPA is highly respected as a science and research body, and is one of the few aquariums to hold American Zoo Association accreditation.
We are undertaking an innovative approach that is both founded in global best practices and pragmatic in application, that will provide for rapid and scalable coral reef restoration. We have a target of restoring 500 acres (200 hectares) of coral reef by 2024. With five (5) sites now deployed in the Philippines, and soon to scale larger, the project is well underway. The Mead Foundation contributes to this initiative and its role as official local partner overseeing project execution. In this capacity, we provide project management resources, stakeholder engagement, government liaison and other important functions to ensure the project can move forward as efficiently and impactfully as possible.