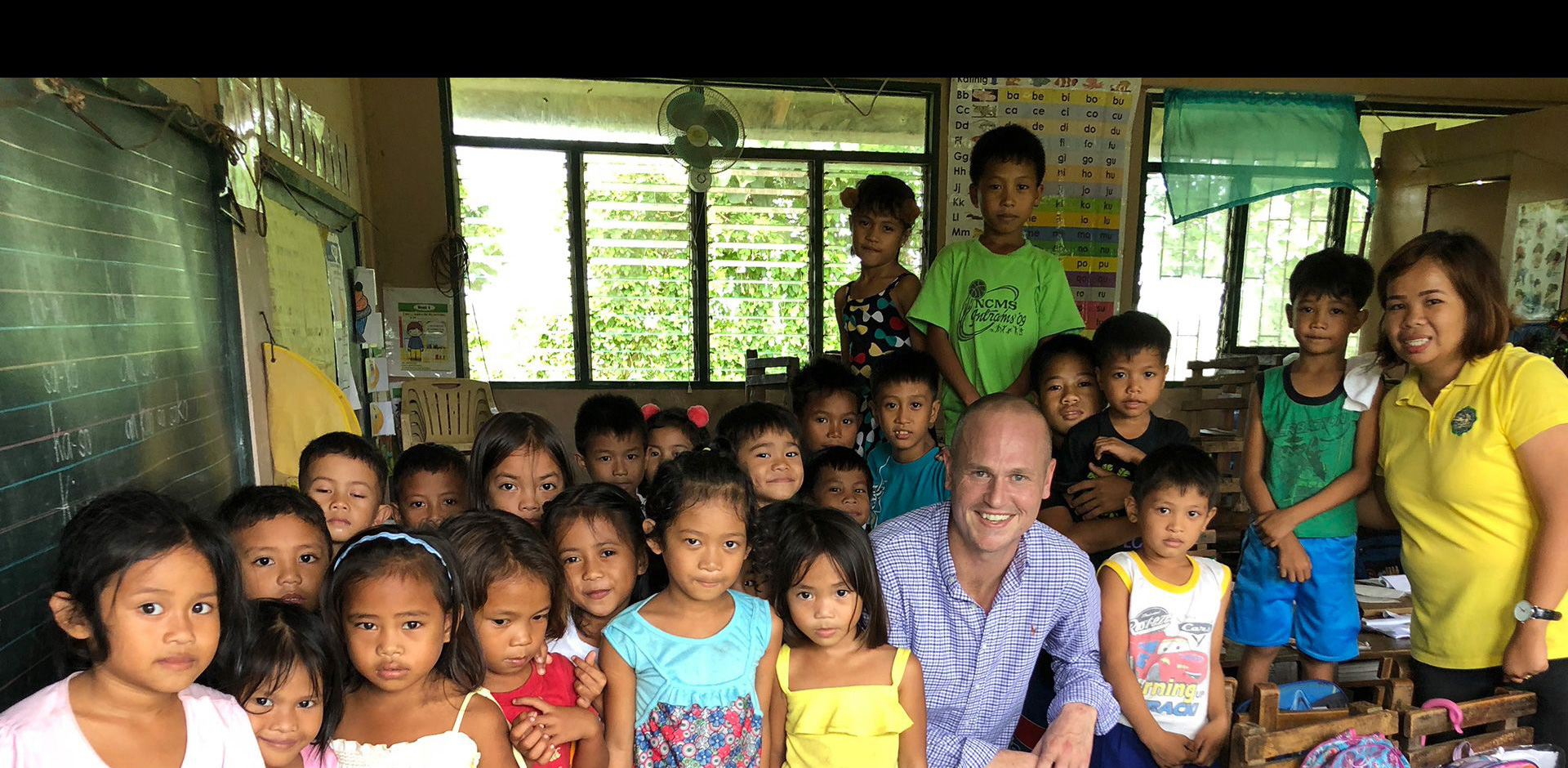 Transform, Conserve, Sustain
Through Advancement of the United Nations Sustainable Development Goals
The establishment of The Mead Foundation was inspired by the ongoing charitable endeavors of Mr. Ben Mead and his family. Since relocating to the Philippines from the United States in 2014, the Mead Family has progressively undertaken a diverse range of non-profit activities aligned with environmental advocacy, and empowerment of disadvantaged people through initiatives involving community infrastructure, medical and nutrition, and livelihood creation.
After many years of undertaking these activities on a personal basis, the decision was made to formally register a foundation – The Mead Foundation– to permit the participation of other interested individuals through the contribution of time or financial donation. The Mead Foundation participates in any area that it can apply its resources to add value in an impactful and sustainable way. With so many areas of need in the Philippines, the Foundation's initiatives are broadly aligned with the advancement of the United Nations Sustainable Development Goals for the Philippines, for which there is much scope for assistance and support.
OUR CAUSE
The Sustainable Development Goals (SDG) area collection of 17 global goals set by the United Nations in 2017 that cover a broad range of social and economic development issues such as poverty, health, hunger, education, climate change, gender equality, water, sanitation, energy, environment and social justice. There are 169 targets for 17 goals, and each target has between 1 and 3 indicators to show level of attention required and as a measure of future progress.
The Philippines and the SDG
The Philippines performed poorly in the SDG Index, achieving a global rank of 93 out of 157 country participants. Of the 17 goals, 7 had issues that resulted in a 'red' flag signifying the need for immediate attention with a further 8 goals receiving an 'amber' flag indicating attention required due to the existence of red flags in some underlying sub-categories.
The Mead Foundation's Initiatives in Support of the SDG
The Mead Foundations activities in the Philippines are broadly seen to support a range of the SDG Goals. A majority of these flags can be addressed by resolving poverty and the creation and advancement of community issues relating to environment, health, nutrition, infrastructure and education. These are all core tenants of our initiatives. You can read more about the SDG here.
HOW WE WORK
Whilst we believe in helping in anyway we can, we are also a firm believer that the greatest change comes through impactful and sustainable measures that promote empowerment, opportunity and independence.
As such, we focus our efforts in ways that can provide for: 
Transformational Change
Whether its livelihood creation that can lift people from poverty or facilitation of life-changing surgeries, we try and focus efforts in areas that provide pivotal turning points in the lives of those in need, giving them every opportunity to thrive and prosper.
Conservation of the Environment
We believe that healthy and balanced natural environments are crucial to harmonious societies, and we are undertaking large – scale impactful initiatives involving the restoration of coral reefs and the rainforests. This forms part of our holistic approach to our work–striving to provide opportunities for communities to transform and empower whilst respecting the important balance with the natural environment.
Sustainable Development
Core to all the work we do is sustainability; to ensure that a farmer can change the path of his children and future generations, to ensure that future generations of the Philippines will have more abundant natural rainforests and to provide for impactful, scalable methods to impactful coral reef restoration.